Ravichandran Named in Annual Biz Journals' Rankings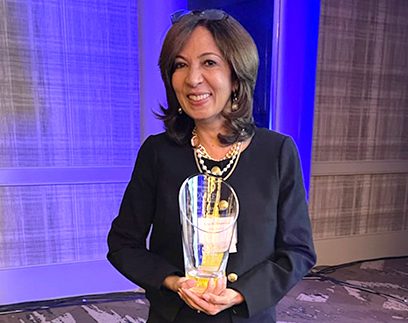 (Louisville, KY) – Vidya Ravichandran, President & CEO of GlowTouch, was named to the 2022 list of Most Admired Leaders and CEOs by the Louisville Business Journal. The annual awards take into account business and civic contributions, and the honorees were feted at a gala event earlier this month. 
Ravichandran's nomination was based on the difference between what people do and what they are. While she oversees a global operation with locations in four countries, Vidya is also driven by the motto of "Putting People First" and applying both inside and outside of the corporate walls. Operationally, this philosophy defines how GlowTouch does business with clients and how it manages employees. Externally, it has led the company to be an employer partner of local and regional organizations such as KentuckianaWorks, Code Louisville, the Louisville Youth Network, Louisville Central Community Center, Metro Louisville Housing Authority, and others.
"The best thing a leader can do is lay out the vision and roadmap for an organization's goals, and then surround herself with people capable of achieving it," said Ravichandran. "That approach has sparked some vigorous discussions as we approach projects and prospects, and it has also been instrumental in our growth spike over the past few years."
GlowTouch added three new offices in the past year, one each in San Antonio, the Philippines, and the Dominican Republic, further expanding an already-global footprint. Under her stewardship, the company is actively involved in impact sourcing, a hiring approach that seeks to create economic opportunity for people in underserved populations. This has led to several partnerships, including one that benefited residents of Eastern Kentucky and military dependents whose careers are often disrupted by relocation.