While outsourcing may seem like a recent phenomenon, its roots trace to the 1800s and how the Industrial Revolution changed operations by looking at labor and materials as goods not restricted by geographic location. Fast forward to today, where outsourcing is measured in the hundreds of billions of dollars with the expectation of continued growth.
This stopped being a trend some time ago; it is now a business strategy that typically includes three well-defined areas:  IT, back-office business processing work like accounting and HR, and customer-facing service and support. In this guide, we will focus on the last item – the proper care of any organization's most valuable asset, its customers, and the question of whether supporting them should be handled in-house, through a third party, or both.
Why Outsource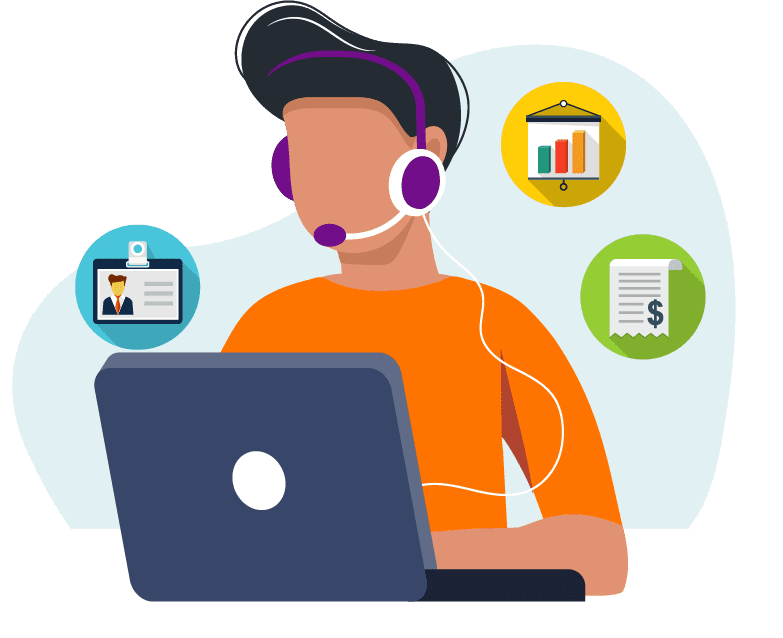 Historically, the decision has centered on economics. Contracting with an outside firm reduces the cost of labor across the entire chain – recruiting, vetting, training, retention, pay & benefits, and so forth. For virtually every company, labor is the single biggest cost of operations; as such, it is the easiest place in which to find savings. Is it also the best place?
Cost aside, the decision to outsource is often skills-based – the organization is paying for someone else's subject matter expertise, which adds even greater value to the money being saved. Using offshore or nearshore personnel in countries where the BPO industry is established and respected means access to a deep, experienced, and talented labor pool. It is not uncommon for contact center agents in India or the Philippines, for example, to have some post-secondary education if not degrees.
Beyond that, outsourcing providers are geared to scale according to client needs, whether a ramp-up is in preparation for a high-activity period, to support a new product line, or to take on added responsibilities. For some clients, we have separate teams that specialize in tech support, others are sales-oriented, and still others that are dedicated to customer retention or other aspects of relationship management. The enterprise is more than agents taking calls to resolve issues, though that is a central part of it.
Scalability is particularly important for companies that are experiencing growth. Every business loves adding new customers. Very few businesses plan for the increase in service requests that comes with an expanded user base. Let's say 20% of your customers contact the support team each month. By definition, any new customers added will increase the number within that 20%. Trying to meet the increased demand in-house will be expensive and time-consuming. Is it worth the effort to tackle that task internally, or is it more efficient to have a partner already in that business do the work?
Adjusting to the Times
At this point, we should point out that outsourcing should not be seen only in binary terms. It is entirely possible, and several of our clients do this, to have both an internal support function and to also outsource some customer care duties. The division can be done based on roles or issue severity or whatever criteria an organization wants to use. There is no single best way to outsource, just the way that is best suited to the needs and priorities of your organization.
A relatively new driver of outsourcing is the increased adoption of remote work along with demographic shifts that have created a tight labor market on a planet with eight billion people. The last part sounds counter-intuitive, but it is still true. Finding good people is compounded by the challenge of keeping them, but one benefit of outsourcing is the ability to hone in on the types of specialized skills that are needed in regional and national labor markets where such individuals can be found.
In this regard, the company seeking to outsource has a built-in advantage – it can shape the training program and the type of service culture that supports the brand. One of our clients is a maker of apparel and other goods, but the company's reputation is built on being a lifestyle company. Customers are treated as guests, and agents are expected to treat consumers as such. That's markedly different from an environment of "see problem, fix problem." Clients understand the value of the customer experience. Even if they outsource service, they can shape the user journey and impart their doctrine on the outsourcing provider.
One under-appreciated benefit of outsourcing is keeping pace with the digital transformation and the evolution of technological innovation. That can range from new communications channels that align with customer preference to triaging calls so wait times are minimized to using artificial intelligence where possible to enhance efficiency. The value of technology is particularly beneficial in personalization, which is a service expectation among consumers.
AI can take an enormous amount of data and synthesize it quickly, providing live agents not just with a customer's name but also the person's habits and preferences, which means that the service team can engage users proactively instead of reactively. These tools put even the newest agents in the position of being able to interact as if they have known the customer for years. What is the quantitative value of understanding and knowing your customers at that level?
What's Your Superpower?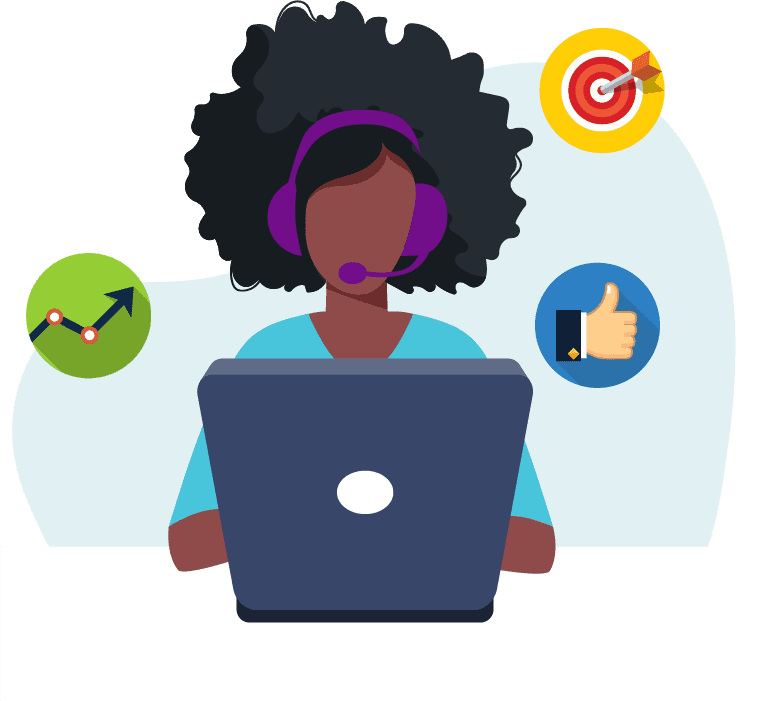 The idea of an organization doing what it does best is another factor in shaping the outsourcing decision. The corollary to being a jack of all trades is being a master of none. Every organization is, or believes it is, a master of its product or service line. Since every business has finite resources, each must answer the question of where to put the bulk of its internal horsepower. It should be obvious that a widget maker is best served by putting most of its energy into making the best possible widget on the market. By extension, supporting that widget is best done with a service provider whose emphasis is on just that – supporting widgets and understanding the people who buy them, their behaviors, and the likely questions they will have.
A second underrated feature of outsourcing service is that the provider does more than just support customers; its agents also listen to them. There is no better source of information on products and services than the people who use them. Customers regularly tell our agents what they do and do not like, what improvements they want to see, what issues they confront, and what benefits they receive. Imagine paying to be able to survey your consumers every day. That function is a value-add that an outsourcing company can provide. Customers' perceptions shape their reality, and customer input is priceless in terms of guiding corporate decision-making.
The expectation of cutting costs is that doing so can also help to increase revenue. A service team that is in tune with your customers is an ideal vehicle for promoting customer retention, leading to higher earnings. Happy customers spend more, they can be your advocates in promoting the brand, and they can also have the opposite effect if they're not treated well. Customer satisfaction is not jargon; it is fundamental to the well-being of an enterprise.
For all the talk of sustainability in the corporate world, that goal cannot be reached without survivability, and thus far, no one has challenged the conventional wisdom that it's easier and more profitable to keep existing customers than to acquire new ones. The ones who choose to stay will be the ones who refer their friends, try new products or services, and spend more per transaction. When the service experience upholds the brand promise, customer lifetime value is positively impacted.
The End Game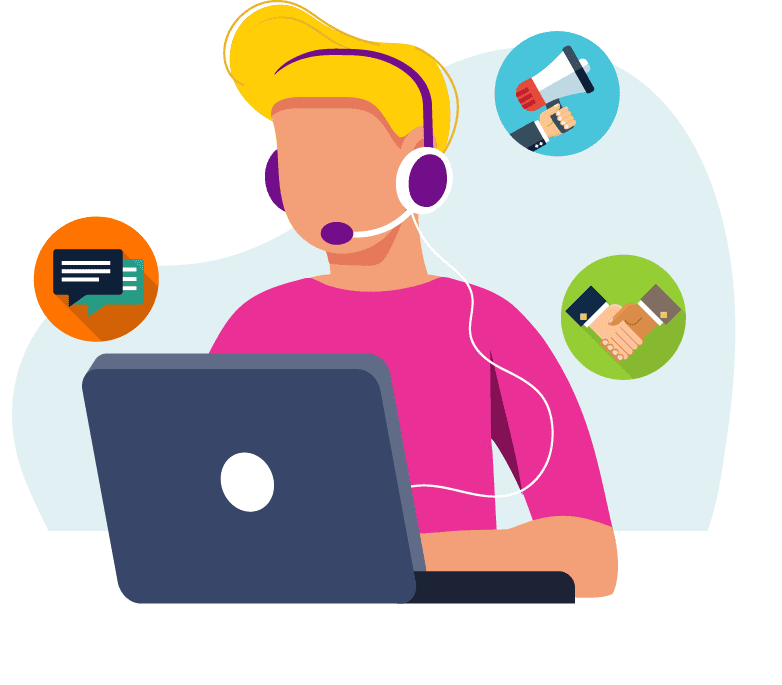 Finally, these roads lead to the goal of any business – customer loyalty. Loyalty involves an allegiance to a particular brand, turning its users into virtual ambassadors. It's why people have a regular reservation at a specific restaurant, stay with the same barber or stylist for years, or entrust their vehicle to one mechanic or shop. Loyalty is built over time through consistency and quality, leading to user testimonials in which the customer gains nothing by saying how great a particular company is. There is no personal benefit to the individual beyond, perhaps, a desire for you to have the same experience that he/she enjoys.
Loyal customers are the ones who want brands to succeed. They will be the ones who offer input and ideas when interacting with the support team, they are the ones most likely to fill out the after-action surveys, and they are the ones most likely to post reviews about the business. In some cases, companies use rewards programs to build loyalty; in our domain, loyalty is born of a commitment to reliable, efficient, engaging service and deepening the relationship between user and brand.
Decision Points
The above factors are not the only ones to consider when deciding on outsourcing, but they will be integral to the discussion. Organizations gain cost savings, specialized labor, higher productivity, the ability to scale easily, and the potential for building a customer-focused enterprise.
Outsourcing provides a flexible means of maintaining, if not enhancing, competitiveness, staying abreast of technological innovation without the massive investment, and turning customer support into a strategic business function.
It begins with the right partner and we use that word intentionally. The provider must be invested in your organization's success, understand the corporate culture and extend it to the service team, and align service delivery to support business goals. There will be metrics that define the quality of the outsourcer's service, and there will be intangibles, such as customer sentiment about the brand and the impact on satisfaction and retention. The good news is that organizations of all sizes outsource various functions for their particular reasons. The wheel does not require re-invention. All you need is the one that fits your vehicle.