How many companies include Maslow's Hierarchy of Needs in their training programs, and why is doing that valuable? We believe that the customer experience extends beyond the usual product- and process-oriented curricula. Training people on the products and services that they will support is well and good, but it leaves out one key element – how customer support is itself a product that has a great deal of impact on user retention and the perception that consumers have of brands.
This is why every new agent undergoes an additional week of training – provided at no cost to clients – on how to create "WOW" moments. Because it's that important. Service personnel are not just the "faces" of the brands they represent, they are also the de facto ambassadors of those companies since it is they who have first-hand, one-on-one contact with customers. Many a company has paid a price over an ill-fated marketing campaign that failed the most basic of tests – understanding who the customer is.
The service and support teams know because they talk to customers every day. They not only hear complaints and resolve issues, they also hear suggestions and ideas, they learn about users' perceptions of their preferred brands, and they are privy to a level of information that will not otherwise reach the C-suite. But before they can do anything with that information, they first have to understand its value and the sometimes-hidden role of customer care.
Any agent who believes that the job is solely to put out fires will not be successful.
This training focuses on the impact of high-quality customer care: its value in deepening the connection between brand and user, how it contributes to customer retention, and how it creates cross-sales and upselling opportunities.
The Instruction Covers Three Points of Emphasis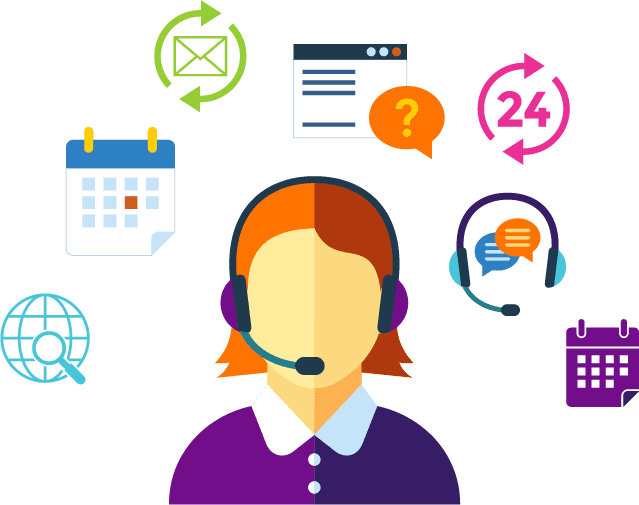 Impressions:

as brand ambassadors, agents are the faces/voices of our clients. Agent behavior sets the tone for how end-users view their preferred brands. Recognizing the impact of customer care that goes beyond solving the problem of the moment creates a mindset for building brand loyalty.

Electronic Handshake:

this is often missing in contact with customers. A greeting that conveys enthusiasm to resolve the issue, greeting the customer by name and building rapport puts the customer at ease. Doing that then paves the way for questions that get to the heart of the customer's issue. Actively treating the end-user as a person changes the dynamic of a service-based conversation.

Active Engagement:

demonstrating empathy, hearing what customers are saying, paying attention to tone and tenor, probing to understand user needs and motivations, and recognizing sales opportunities.
The training examines how "important" is often a matter of individual perspective. Being able to help the customer relies on knowing the customer, and that is best gained by actively listening and understanding end users' points of view. Training extends to language and the power of using the right words and phrases, how inflection and tone matter, and actively listening. And it touches on agent empowerment and how individual agents balance advocacy for the brand and care for the customer.
This week of training is focused on providing a high-touch guest experience. It precedes any client-sponsored instruction on products and services and is designed to add value to the interaction, which benefits both the end-user and the client. Like any training program, it is only as good as the results it produces, but how is the validity of this type of instruction confirmed? The following measures provide context:
The impact on retention. The goal is to retain about 80% of each new training class. The reality is 89%, and we believe WOW training contributes to that by setting agent expectations and providing them with a clear road map for attaining them.

The program builds confidence, which helps soothe the predictable anxiety that comes when new agents transition from instruction to production.

In surveys and roundtable discussions, employee feedback on the training is positive, with many people saying that it sets the conditions for success.

WOW foundations and practices continue through product and process training, plus nesting, which helps consistency and results in higher CSAT and NPS scores.

The program is purposely interactive and engaging so that it creates a natural camaraderie among trainees. It creates the habit of teamwork from the start.
WOW is also a precursor to a separate training methodology that is designed to facilitate a service-to-sales pivot among agents. While sales and support are not interchangeable, they are complementary. No one is better positioned than the agent to recognize a sales opportunity, but the agent also has to be prepared to capitalize on it. The lessons about building rapport from WOW instruction carry over in this application as the pivot is not created to work within a pure sales channel but rather to naturally extend the existing relationship between the support agent and customer. Doing this for a global web hosting company led to a 1,770% increase in per-contact revenue.
When a customer contacts us, the odds are that person is unaware of existing products that might be helpful. It is up to the agent to create awareness and provide the user with the knowledge needed for making an informed decision—no pressure, no coercion, just an extension of understanding the customer. The agent is actively engaged with the customer, educating and informing instead of selling.