As online reviews, business ratings, and social media posts became staples, customer support experience is now an integral part of any company's reputation and success, especially for online brands. Your company may have an exceptional marketing department, but if support and overall customer experience are lacking, your product or service will not achieve maximum results. This is why choosing the customer support channels that work for your business is so important.
How to Approach Customer Support
Support begins with wanting to lend a helping hand and provide a sympathetic ear to customers. Their concerns must be a top priority. These are some crucial questions your business should be asking itself:
Who are our primary customers?
What are our predominant demographics?
What are our customers' needs or wants?
Do our customers have a specific set of preferences?
How quickly should we reply to customer inquiries – immediately, an hour, a day?
What support channels should we have in place to respond to inquiries?
When addressing these, a rule of thumb is to listen to what your customers are saying. Business reviews and company ratings are incredible indicators for addressing areas of concern and improving the customer experience. For example, if users want fast support, voice is an excellent tool for responding quickly and efficiently.
Customer Support Channels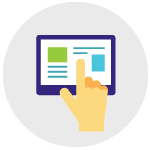 1. Phone Support
Phone support is one of the most common and preferred types of channels for almost every company. It provides direct communication between company employees and customers, minimizing the chances of error or misunderstanding. Likewise, you can immediately address customer concerns and accurately gauge emotions. The phone is also an effective tool for tackling complex issues or urgent requests.
However, one key drawback is that some people see it as outdated, especially younger people who typically prefer digital channels. Customers can also become frustrated if they are on hold for an extended period or when technical issues arise due to a poor network connection.
2. Chat Support
Chat support also offers immediate and practical assistance. Even better is that chat is a less expensive channel than phone support and can handle multiple customer inquiries at once. Our finding is that agents are most effective with no more than three simultaneous chats. Chat support also enables companies to automate services and provide a more guided user experience. It also archives conversations, which is useful for future customer inquiries and provides insights on buyer behavior, complaints, motivations, and expectations.
There are also some drawbacks. For instance,  29% of customers believe that automated messaging is frustrating, and 38% of businesses agreed. Chatbots are not particularly apt at addressing complex inquiries or unique requests, which could lead to a dissatisfied customer; in this application, live chat agents are far superior.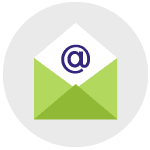 3. Email Support
Email has grown into one of the most dominant forms of business communication. We send and receive more than 306 billion emails. Email support empowers companies to address customer inquiries 24/7, 365 days a year. It also provides proof of support, which is useful for future reference and enables companies to talk to their customers in a more personalized manner.
However, email support can lead to unforced errors. For instance, individuals could receive automated emails on a product or service that is irrelevant to them. Email support is also more time consuming than chatbots or phone support. Most people expect email replies sooner rather than later, with 50% of customers expecting a response within a day. Communication can also get lost during multiple exchanges, and inquiries can be vague, requiring employees to read between the lines to determine a solution.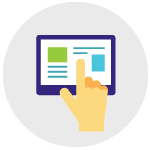 4. Social Media Support
Social media support provides multiple ways for companies to communicate – comments, direct messaging, and group messaging on various platforms. Being active on social media helps market your brand and shows your community that you are ready to answer questions or concerns. Not being on social media today is a faux pax, no matter your customer demographic, but especially if your customer base skews younger.
Like the other channels on the list, there are a few cons to social media support. Too many negative posts can put your business's reputation in serious jeopardy. They can also garner unwanted behavior, such as derogatory comments, the threat of cybersecurity risks, or the release of personal information. Social media accounts require constant monitoring.
How to Get the Most Out of Your Customer Support Experience
Although we only mentioned four support customer support channels here, the truth is there are many more methods your business could utilize. At GlowTouch, we've been providing customer service solutions for nearly 20 years, maximizing the user experience for business worldwide. Our services are scalable for business size or model. To learn more about GlowTouch and the unique customer service solutions we provide, contact us today!