Wearable tech touched the public consciousness in a mass-market way in the 1970s with the release of the Walkman portable music device and a combination calculator/wristwatch that seeped into pop culture. At the time, however, no one called these items "wearables." The term itself is a more recent phenomenon, entering the scene in the 2000s as devices became increasingly commonplace with the introduction of the iPod, FitBit, and others, then going into overdrive in the 2010s.
Today, the remarkable thing is the rate of evolution and innovation that has made wearables into a bustling industry. Gartner predicts that global spending on this technology will reach $81 billion this year, an 18% increase from 2020. From activity trackers that are used to monitor fitness to location-defining tools to health-related possibilities, these devices fit the public's increasing use of, if not dependence on, mobile technology.
Expected Market Growth
We live in a data-driven, right-now world. More and more devices are connected to the Internet, and that is driving app developers toward new ideas and broader applications of these products. In large part, wearables exist at the consumer level, but they are likely to move into the workplace as well. For the moment, the early mass-market phase of development centers around these uses:
Healthcare and medical diagnostics and monitoring
Fitness and sportswear monitoring
Consumer electronics like headsets, smart glasses, and smartwatches
Smart footwear and apparel in sport and fashion
Manufacturing and workplace safety
Wearable robots and military equipment, and GPS trackers

In terms of specific types, smartwatches and ear-worn devices are the leading sellers. In fact, spending on hearables increased by 124% in 2020, with much of that spike fueled by the pandemic and remote workers who updated their headphones for use in business-related video calls.
Health-Related Innovation
Devices that focus on wellness and personal health represent the most significant market, and that is where the bulk of innovation will be. Many smartwatch designers are adding blood oxygen detection capability, electrocardiogram monitors, and other sensors that give the user warnings about potential issues. Also gaining popularity are smart patches that measure blood sugar, heart rate, and other vital signs. These patches are non-invasive, just like the ones used to help wean people from smoking, and they can be used to administer medications remotely.
Wearable devices also collect vast stores of data, which can then be analyzed and used for making suggestions to the consumer. For example, Fitbit makes watches with built-in thermometers. High body temperatures are often a sign of infection, and as the pandemic lingers, the watches can alert the user of a need to stay away from others. The accumulated data can also help epidemiologists track how an infection moves through populations, potentially offering insight into containing future outbreaks.
Greater Affordability Drives Increased Adoption
The initial consumption of almost every new technology that hits the market is limited by its cost. Think back to when flat-screen televisions first appeared and compare their price then to what they sell for now. The same held true with wearables; the first generation of today's products was limited to the developed countries where people have higher disposable incomes.
Over time, however, technological advance improves the efficiency of production, there is more competition, and prices drop. Consumers, in turn, demand ever lower prices and must weigh the cost against quality. Wearables now are far more affordable than they were ten years ago and so, the evolution of the products has moved past the early adoption stage toward mainstream consumption.
There are hundreds of emergent wearable devices that have similar basic functionality as premium products, and some are designed specifically for the more budget-conscious buyer. This year's expectation is for budget products in categories that are still primarily defined as premium, such as glasses and headwear.

The Possibilities of 5G
You probably know that 5G is being rolled out and that most of the talk surrounding it is about the promise of much faster data transfer speeds. That's a tremendous benefit for video and audio streaming services, but speed is only part of the equation. The rest involves how a much larger number of devices can operate on a single network along with the exponential increase in data that those devices will transmit. This is a particular benefit in urban areas, where mass usage can often result in individual devices competing for available bandwidth.
Working within a bigger conduit, so to speak, developers may be able to create new types of experiences and services for consumers. And it is also likely that wearables will become smaller and lighter since the increased bandwidth means they will need to be equipped with less data processing hardware as the information will be stored in the cloud. One example of the size reduction is found in sports, where tiny devices attach to the body, are built into uniforms, or are incorporated inside of equipment.
Smart Clothing and Footwear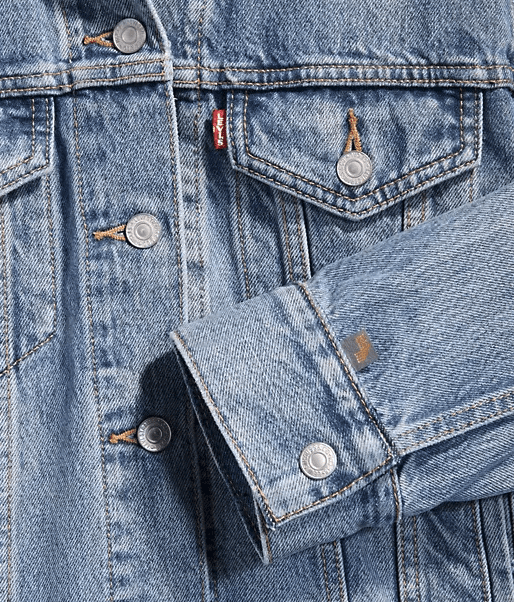 A fledgling market is smart clothing and footwear, which is making a play for broader acceptance. This trend is reinforced through collaborations between tech and fashion brands, such as Levi's Commuter Trucker Jacket with Jacquard by Google, enabling users to access their phones and Google services. There are also swimsuits that calculate the strength of UV rays, potentially warning the user when the risk of sunburn escalates.
The benefit of clothing over smaller devices is that they cover a more extensive area of the body and can take in more comprehensive data. There are nascent exo-suits in development that can improve human performance in a variety of workplace applications.
Need for Better Customer Experience and Support
More people using more devices more often. Result? More of a need for customer support. Since wearables can gather and share valuable data, this opens the door for companies to make service more personalized and perhaps faster, two essential factors for today's consumers.
From making purchases without taking out a wallet or using a card to checking phone notifications, several wearable devices already enhance the customer experience. Doing things effortlessly with a simple tap transforms shopping, and things that have positive results tend to be in higher demand.
For more information about wearable technology trends in 2021, contact us at GlowTouch today. We would love to help you out!