Inside any business is an ecosystem with a defined rhythm and pace that are shaped by the ethics, standards, expectations, and habits that define a corporate culture.  Culture is more than free snacks or funky furniture; those are small elements of a larger picture. The fun or quirkiness are enabled by a framework in which employees are engaged, have opportunities for career growth, and have ready access to support if needed.
There is a lot of material on what corporate culture is and why it can positively impact a business, but less on how a culture is instilled. In most organizations, the culture is a living entity, shaped initially by the values of a company's founders or its leadership, then evolving over time as a business matures and becomes stable. It can be as simple as Truman's "the buck stops here" approach or more nuanced in maintaining a consistency of action across all employees.
For a new enterprise, culture does not generate a great deal of thought when a business is launched. It becomes more significant as the organization finds its footing and grows. New personnel need a roadmap of expectations:  do people work collaboratively or independently, is management top-down or is associate feedback encouraged? Is the workplace permission-based or forgiveness oriented? The last part speaks to individual empowerment and the question of whether employees are given some latitude in solving problems independently or if they're required to seek supervisory guidance. However it develops, culture shapes productivity in the workplace and impacts outsiders' perception of the business in the marketplace.
More Than Words
Every organization has a mission statement; the question is the size of the gap between stated goals and reality. Our culture fits the mold described earlier: the vision of the founders based on Putting People First and from there, creating an environment that would support such a culture, with the necessary norms and practices to sustain it operationally. Culture is typically viewed from an internal perspective, but it also has external facets: working in partnership with clients rather than acting as a vendor, the agility to adapt to changing market conditions or consumer behavior, open vs limited communication, and so forth. Internally, the ethos revolves around employee empowerment, arming agents with the necessary training and tools to maximize their odds of success, and recognizing and rewarding achievement.
This approach entails a set of best practices that are applied irrespective of geographic location. For both customers and staff alike, this fosters a unified experience – the same methods are used, the metrics are measured in similar fashion, the training process is consistent, and the bureaucracy is lean. While there are some regional differences in how people interact, the underlying work habits and systems are the same.
In this regard, consistency is part of the organizational DNA, and it is a tremendous tool for driving and managing performance. Something as basic as a particular meeting always occurring at the same day and time sets a tone. People know what to expect and how to plan for it; there is comfort in certainty, which can also apply to negative things, but those have a way of causing discomfort over time and lead to a degradation of work product and turnover.
The Value Behind It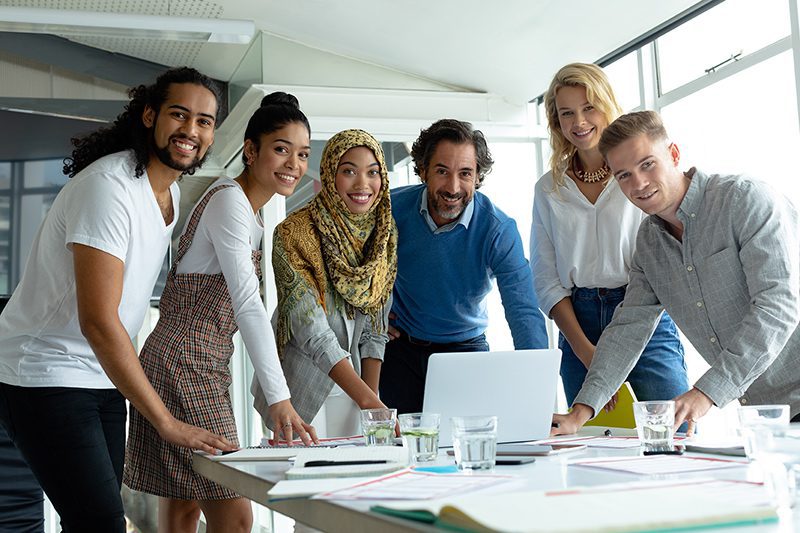 When the worst day in a person's life is the night before a new work week starts, that's speaks to far more than an individual issue; it's a recipe for broader failure. People who enjoy their work are more productive, more likely to stay with an organization, and more likely to actively work at self-improvement. An underlying truth of human behavior is that you get more of an activity that is rewarded and less of one that is punished. Incentives matter. An organization that actively recognizes high-level performance is likely to get more of it.
Expectations, however, need to be reasonable. It's one thing to have internal metrics that are higher than those agreed upon with a client, but it's quite another to have a large gap between the two. Achievable goals foster engagement in the work, the motivation to learn and progress, and they create an environment of trust between management and staff when meeting those targets is rewarded. These are means of using culture as a strategic tool that encourages bright and talented people to be bright and talented.
The Importance of 'Fit'
An organizational culture is only as good as the individuals who work within it. Obviously, it's impossible to mold a culture that fits every single person on the payroll and, typically, each of us adjusts a bit in order to blend into the scene. Adaptability is a key component in maintaining the culture and people will readily conform to their surroundings if it's obvious there is value in doing so. To an extent, this happens subconsciously; people tend to mimic the activity of co-workers, assuming correctly that this is how things get done here. They likely pay particular attentions to those activities that are rewarded or sanctioned.
A bigger issue than cultural is job fit; in other words, is this the type work that lights the employee's flame? If it is, then a new culture is not going to be an issue; if the job fit isn't there, then it's not likely that any culture can remedy that. Applying universal principles to individual persons is not always easy, and this goes back to adaptability as a skill in itself.  For instance, an organization has a regimented structure and clear chain of command. That will be comfortable to someone with prior military experience; it's a familiar way of doing things. However, it presents a learning curve for the person accustomed to a more relaxed environment. Even if the work suits the latter person's skill and experience perfectly, making the situation work may be a challenge.
"Organizational leadership has to live up to its name, reinforcing the norms put in place to govern the office."
Developing a positive corporate culture is one thing, maintaining is another. Organizational leadership has to live up to its name here, reinforcing the norms put in place to govern the office. This helps those habits and processes to become embedded, veteran employees pass them along to new hires, and the culture becomes as much a constant as the street address. People will do the right thing not just because it's right, but because it's instinctive; they will follow the standards because that's how it's done.